Showing 3 results
Archival description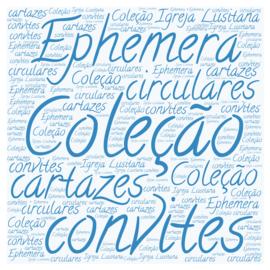 A coleção inclui os documentos "Ephemera" (documentos produzidos para serem usados durante um espaço de tempo curto).
Vários produtores. 1880-
Notícias de Imprensa da Igreja Lusitana
PT ILCAE NI
Coleção ao nível de fundo
1912-1993-10-31
Coleção constítuida por notícias de imprensa sobre a Igreja Lusitana, personalidades e instituições a ela relacionadas como as escolas do Torne e do Prado. Contém artigos de revistas, de periódicos nacionais e internacionais e diversos recortes de jornais.
The collection made up of press news about the Lusitanian Church, personalities, and related institutions such as the Torne and Prado schools. It contains articles from magazines, national and international periodicals, and several newspaper clippings.
Vários produtores. 1880-